Technical Support
ACO offers a variety of easily accessible solutions
to assist with surface water management challenges.
Use the guide below to access any of our free supporting services.
Together we will find the right answer to your specific job requirements.
Technical Support at a Glance
Corporate Office
825 West Beechcraft St.
Casa Grande, AZ 85122
Tel: (520) 421-9988
Northeast Office
9470 Pinecone Dr.
Mentor, OH 44060
Tel: (440) 639-7230
Southeast Office
580 Kingsley Park Drive
Suite 225
Fort Mill, SC 29715
Tel: (800) 543-4764
Presentations
Face-to-face
Digital
Continuing Education (AIA)
ACO offers Continuing Education training (AIA) throughout the country and provides certificates. To request a class or get more info please email info@acousa.com
Digital
LiveChat – Chat directly with an ACO employee
Grate Visualizer – View different grate options against a selection of surfaces
Grate Hydraulics – Check your project parameters for grate intake calculations to provide grate catchment data
Run Layout Design – Plan and profile layouts complete with bill of materials
Trench Hydraulics – Flow calculations to ensure correct sizing of trenches
Custom Trench Drainage – When standard products are not appropriate, a number of features can be customized to ensure the unit meets required performance criteria, site or customer requirements
StormBrixx Configurator – Configure your own geocellular stormwater tank to facilitate stormwater retention, detention or infiltration based on the hydraulic, structural and maintenance requirements of the project
Technical Support at a Glance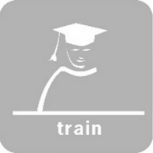 Information and training
In the ACO Academy we share the know-how of the globally active ACO Group with architects, planners, fabricators and dealers who value quality. We invite you to benefit from it.
Planning and optimization
The tendering and planning of drainage solutions allows many variants. But which conception leads to the economically best and technically safest solution? We'll help you find the right answer.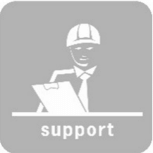 Construction advice and supervision
So that no nasty surprises occur between the planning and implementation of a drainage solution, we advise and support you project-related on your construction site.
Inspection and Maintenance
ACO products are designed and produced for a long life. With our after-sales offers, we ensure that ACO still meets your high quality requirements even years later.